Joslyn's Story
Life was just starting out for me. At the age of eighteen I just enrolled in my first college class and began packing to move into a dorm at a local university. I was so excited to venture out on my own that it never dawned on me that my life would change with a simple phone call from my doctor's office. Two weeks before I moved into the dorm I went to get my first Pap smear. A week later the...
Ann Celebrates 5 Years of being Cancer Free →
2 tags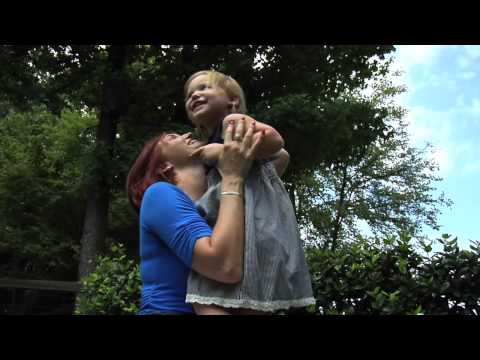 6 tags
A strong message about the value of co-testing By...
For the past five years Tamika & Friends has hosted the Walk to Beat the Clock 5K event in Washington, DC. This event promotes awareness of HPV and its cause of cervical cancer, and creates a community for women and their loved ones looking for emotional and financial support. When Tamika asked me to speak at the event this year I was honored. I am not a cancer survivor. In fact, I am not...
Let's Immunize Boys Against HPV and Educate Them... →
Black Women Have Trouble Clearing Cervical Cancer →
Tamika & Friends Growth Strategy Announcement
Tamika & Friends is national non-profit organization dedicated to raising awareness about cervical cancer and its link to HPV, the human papillomavirus. Created in 2005 by founder and cervical cancer survivor, Tamika Felder, the organization now has 8 chapters in states ranging from Washington, to New York and Georgia, as well as in Washington, D.C., the charter chapter. Last January, Tamika...
Mark your calendars!
Watch
Singing and dancing at Momma's Hip Hop Kitchen, Volume 5.
Momma's Hip Hop Kitchen empowers women
The New York chapter of Tamika and Friends attended Momma's Hip Hop Kitchen Vol. 5 at Hostos Community College in the Bronx, NY., March 3, 2012. MHHK is a multifaceted hip hop event that serves as a social justice community. It organizes platforms that educate and empower women of color on issues that impact their lives, including HIV/AIDS and reproductive health. It also showcases female...
6 tags
Tamika & Friends USPSTF Statement →
In releasing these updated cervical cancer screening guidelines, the USPSTF is taking a huge step forward in the fight to make sure that no other women die from cervical cancer or lose their fertility as a result of this disease. 
Register for our DC Cervical Cancer Prevention... →
Walk with us in DC on Saturday, May 19th at RFK Stadium. A $5 discount is available "for a limited time" starting today using the discount code: EARLY
"You have to find a way to live your best life...
Guest blogger Katharine shares her inspirational journey with Tamika & Friends, Inc. Achieving your dreams mean sacrifice, failure, and hard work mixed in with some wins. My dream was to travel the world.  My hard work came in October 2006 when I was diagnosed with Stage IIA cervical cancer at the age of 23.  My failure came in December 2010 when my nonprofitorganization suffered...
It's a beautiful day for boot camp
It's never too late to make fitness apart of your daily routine. While some people may have already ditched their New Year's resolutions, here is a new way to stay fit and active. "It's a beautiful day for boot camp." That's the motto of Anita "Sarge" Kellman, founder of Beat Cancer Boot Camp. The fitness based support program was designed to help cancer survivors be their best-physically and...
Watch
Self-test detects cervical cancer better than Pap smear, study shows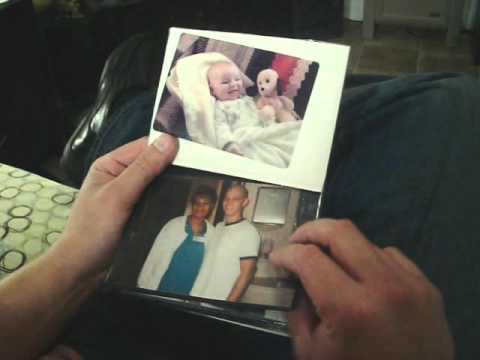 Cervical cancer vaccine not widely recommended for... →
Repeat After Me: HPV Is an Anti-Cancer Vaccine →
Forget what you know about HPV for a minute and ask yourself how you would feel about a vaccine that could prevent seven out of every 10 cases of breast cancer — it works best when it's given to girls at 11 or 12 because that's when they get the best immune response. Would you be against it? Would anyone?
iPhone Cell Phone cases for a cause →
Tune in: "The Education of Dee Dee Ricks"...
Tamika and Friends, Inc., was invited to a special screening of the documentary, "The Education of Dee Dee Ricks," Wednesday on Capitol Hill. The HBO documentary premiering October 27, chronicles the journey of then 39-year-old Dee Dee Ricks as she fights cancer while striving to close the socioeconomic gap between the haves and have nots. "The best thing that ever happened to me was breast...
Faces of Cervical Cancer Book Needs Your Story!
We are currently looking for those diagnosed with HPV, cervical cancer patients/survivors, and loved ones from each state willing to share their story. A quick turnaround is needed. Facesofccbook@gmail.com Email your story, photo, and the state where you reside.
Please make your voices heard! →
On October 19, 2011, U.S. Preventive Services Task Force (USPSTF) made recommendations for cytology and HPV testing for our nation. Given that the U.S. Preventive Services Task Force (USPSTF) is currently open to accepting comments on their recommendations, it would be very valuable if you took some time to look over the recommendations and submit comments. Comments can be submitted until November...
Guidelines Set on Cervical-Cancer Screening →
"If you have ANY prior history with HPV, cervical cancer or have had an abnormal..."
– Survivor Kate-Madonna Hindes Sounds Off! Proprietor at Girl.meets.geek
Pap remains best test for cervical cancer,... →
Fighting Cervical Cancer With Vinegar and... →
6 tags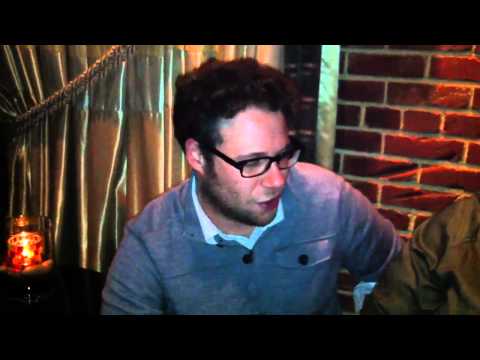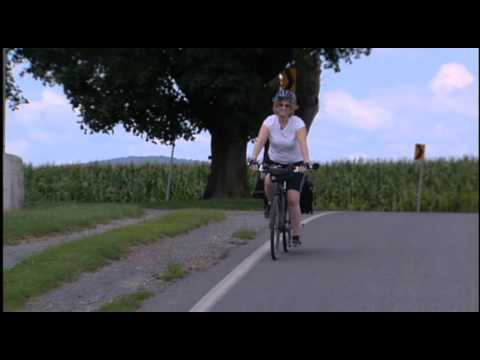 Former NYPD Cop and Cancer Survivor Educates... →
Watch
Video: Walk Chair, Tanhea Pollock shares her thoughts during setup for the 2011 NYC Walk
Thank you @mjgerson for "A dose of reality for the... →
No evidence HPV vaccines are danger →
IUDs almost halve risk of cervical cancer: study →
Pediatricians Fact-Check Bachmann's Bashing Of HPV... →
Michele Bachmann risks women's lives with... →
Watch
1 Minute with Tamika : Walk to Beat the Clock
Watch
1 Minute with Tamika: of earthquakes and hurricanes
Watch
1Minute with Tamika: Summer Recap
Cervical Cancer Survivors-Vicky Shares Her Story
In all my years as an activist/advocate I have noticed a theme; so many people want to be able to make a difference in someone's life but feel like they have nothing to offer.  I am here to tell you that not only can you make a difference, but that the answer is right under your nose, won't cost you a dime, and has health benefits for you as well as the person you give it to.  I know because I...
Watch
Anonymous asked: Once you have clear test results, how likely is it for hpv to recur or for an occurrence of cervical cancer?
5 tags
This Week in Cervical Cancer (8/01-8/06, 2011)
  EmpowerHer Female Reproductive System Disease: Cervical Cancer BBC News Under 25s cervical cancer test 'unprocessed' News Observer Boys encouraged to get HPV Vacine KDSK News HPV Linked to Tonsil Cancer in Men
Watch